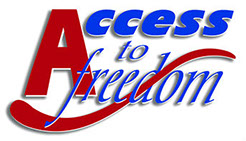 Your home accessibility experts!
(719) 260-7687

Access to Freedom of Colorado Springs, CO can modify your home with all of your mobility and accessibility needs. Access to Freedom is your best choice for quality and affordability. Access to Freedom works with your doctors, nurses and therapists, to insure your home safety and mobility. We are committed to making your home handicapped accessible, with all of the latest installations of stair lifts, wheelchair ramps and bathroom accessibility.
Access to Freedom of Colorado Springs, is the leading installer of the most affordable stair lifts, (also known as chair lifts, stairway lifts, stair elevators), wheelchair ramps, and handicapped bathroom modifications for the disabled and elderly.

Your mobility within your home is our goal. Not with a "cookie cutter" approach. We understand each situation is unique. With over 15 years serving the Colorado Springs and gained a reputation for affordable, honest
work always with you and your specific mobility
needs in mind.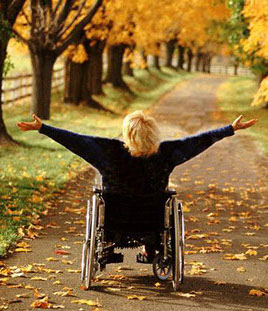 ACCESSIBILITY PRODUCTS
Wheelchair Ramps In Colorado Springs, CO
Stair Lifts In Colorado Springs, CO
Porch Lifts In Colorado Springs, CO
Vertical Stair Lifts Colorado Springs, CO
Patient Lifts In Colorado Springs, CO
Grab Bars In Colorado Springs, CO
Walk In Tubs Colorado Springs, CO
Pool Lifts In Colorado Springs, CO
Roll In Showers Colorado Springs, CO
Custom bathrooms Colorado Springs, CO
Bathroom Products In Colorado Springs, CO
Lift Chairs in Colorado Springs, CO
Widening of Doorways Colorado Springs, CO
Full remodels Colorado Springs, CO
Pool Lifts In Colorado Springs, CO
Roll In Showers Colorado Springs, CO
Custom bathrooms Colorado Springs, CO
Bathroom Products In Colorado Springs, CO
Lift Chairs in Colorado Springs, CO
Widening of Doorways Colorado Springs, CO
Full remodels Colorado Springs, CO
ACCESSIBILITY SOLUTIONS
Bathroom Accessibility In Colorado Springs, CO
Bedroom Solutions In Colorado Springs, CO
Egress Accessibility In Colorado Springs, CO
Entry Solutions In Colorado Springs, CO
Kitchen Accessibility In Colorado Springs, CO
Outdoor Accessibility In Colorado Springs, CO
Widening of Doorways Colorado Springs, CO
©Access to Freedom 1999
(719) 260-7687
P.O. Box 63507
Colorado Springs, CO 80962
info@accesstofreedom.com

Visit us on Face Book and Google